Estimated reading time:
< 1 min
Departments
In the Department module, the user can manage the Departments provided by the organization.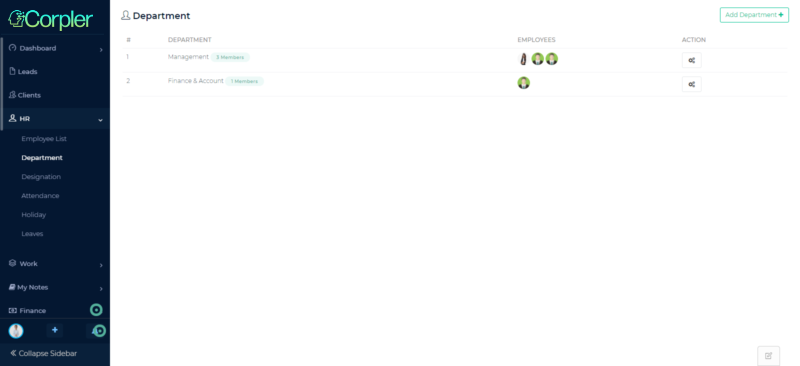 Add a Department
Click on Add Department+ button to add a department.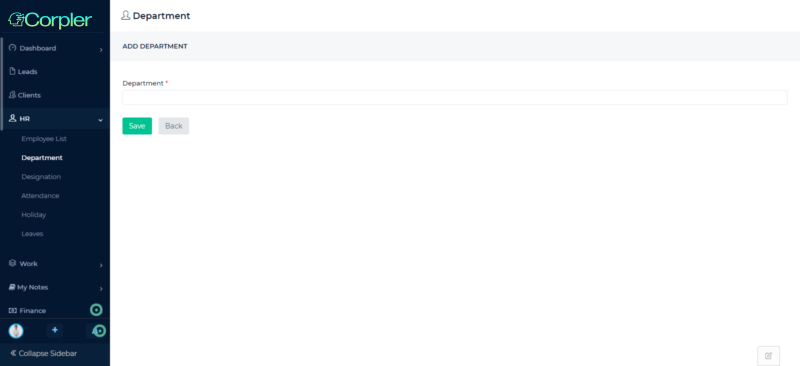 Manage Departments
To rename the Department created, click on the Manage button available within the Action button.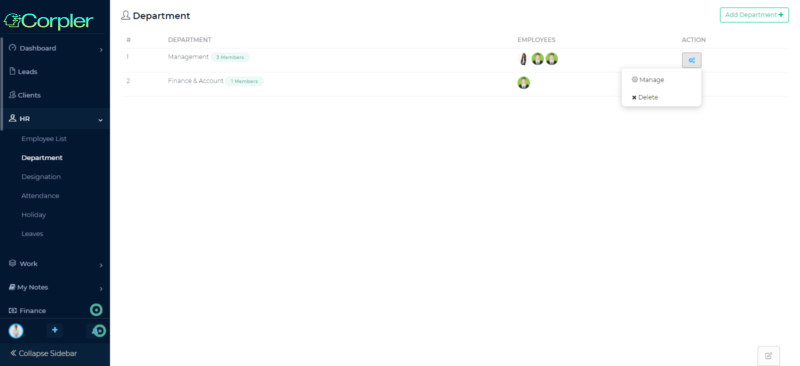 Once clicked, the user can rename the Department name and click on the Save button.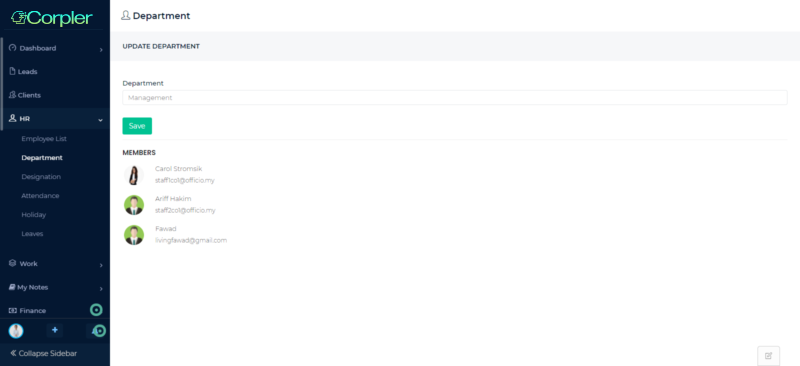 The user also can see the members available in a department.