Estimated reading time:
< 1 min
Get Started
To sign up, click to Get Started button. Once filled up the form, please check your email within a few minutes. Please also check the spam folder to make sure you receive the email on time.
On the email, please click verify button and log on to the system.
First Time Set-Up
Once managed to log in, follow the welcome wizard. Click Next to proceed.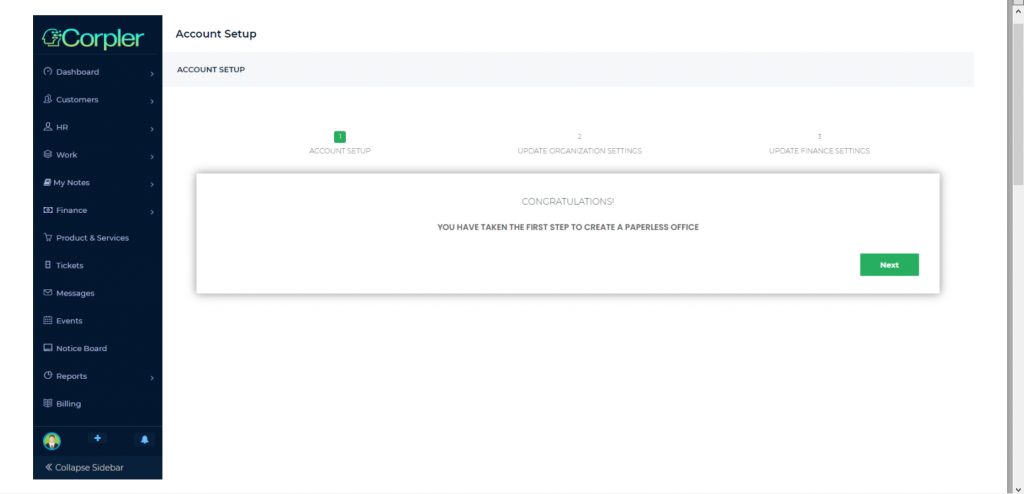 Update your company settings:
Click Update to proceed.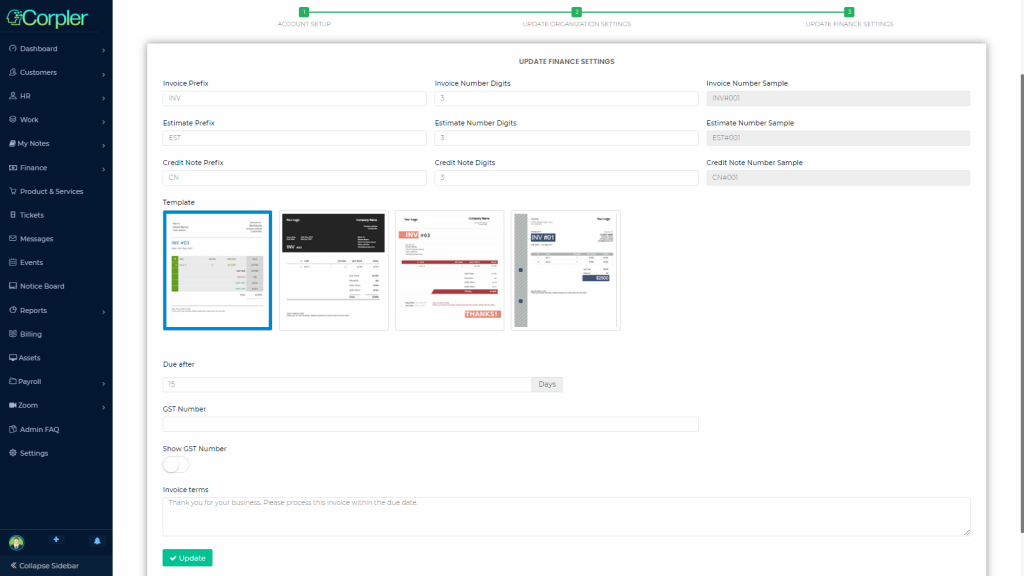 Click the Update button, you are done with the initial setup!
And now you are ready to proceed with the introduction to the other modules and the company setting.