Estimated reading time:
< 1 min
Introduction
Users can create and manage projects. To access projects currently assigned to the organization, please follow Works > Projects.
In this view, the user can see a summary list of projects created with their progress status.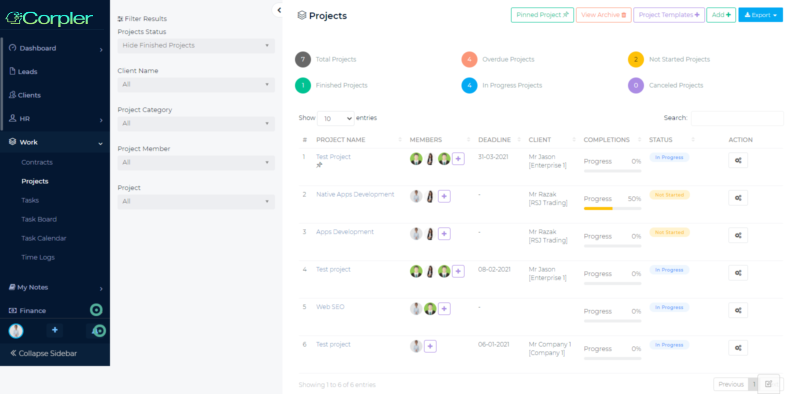 Create a Project
To start a new project, click on the Add+ button.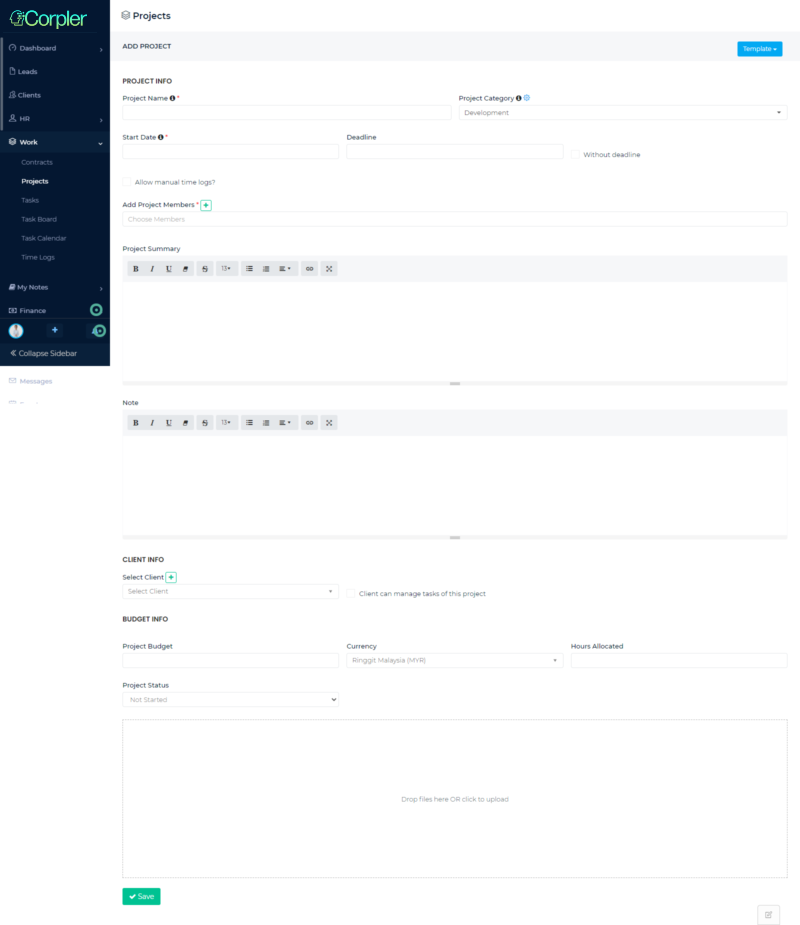 In order to create the project, the following is required information:
Project Name
Project Category
Start Date
Deadline
Project Members – (choose from your team)
Project Summary
Note
Client Info
Select Client – Clients can manage tasks of the project – check this box if required.
Project Budget
Currency
Hours Allocated
Project Status – Default project status is Not Started, user can choose from status selections.
Click the Save button once done.
Once created, team members and clients will receive notification about the newly created project.